Location
Physical Location
301 Research Blvd.
Starkville, MS 39759
Campus Address: Mailstop 9563
Phone: (662) 325-3294
Mailing Address
PO Box 1983
Mississippi State, MS 39762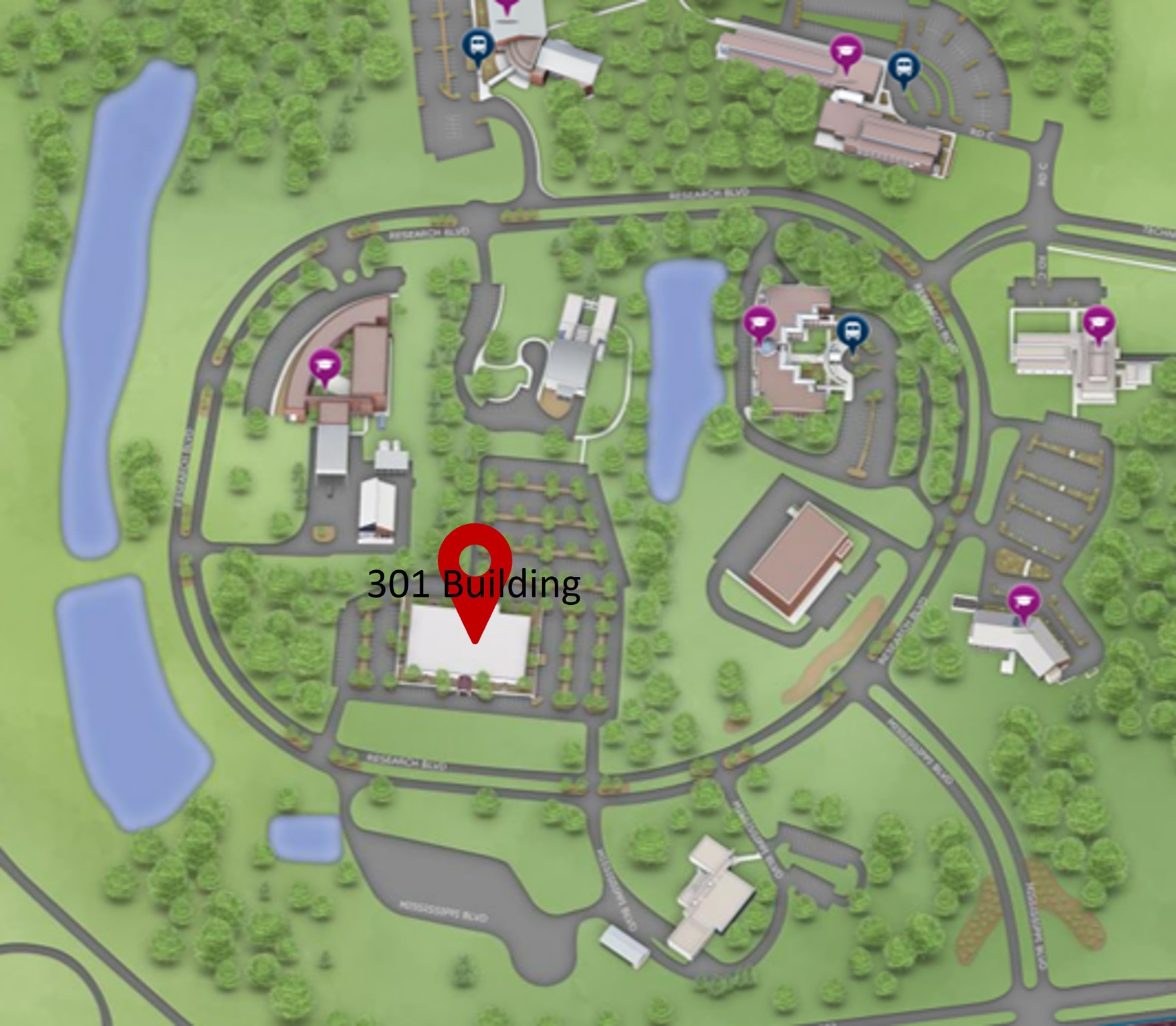 Location Photo
Background Image Alternative Text: Photo collage of staff members
To provide support and protection for MSU's research enterprise with the highest standards of security, compliance, and ethics utilizing outreach, education, and effective, fair, and consistent customer service.
Image Alternative Text: Graduate research in chemical engineering at Swalm labs.
Our Goals - Photo
Our Goals
Facilitate the University's pursuit of quality education, research and service activities by assisting the campus community in conducting their activities in a compliant and responsible manner.
Protect Mississippi State University, the researchers, research subjects (human or animal), and employees by helping to maintain compliance with regulations.
Protect Mississippi State University, the researchers, and research subjects (human or animal), by helping to create an environment that is conducive to research while maintaining compliance with applicable regulations.
Constantly refine our services so that interaction with our office creates a more robust research project and reduces unnecessary burden to the researcher. Conduct outreach and education activities to ensure that researchers have the tools necessary to accomplish their research objectives.
Our Values
Integrity
Respect
Commitment
Teamwork
Value Statements
We will demonstrate integrity by making our actions always match our words.
We will demonstrate respect by treating everyone professionally.
We will demonstrate commitment by serving the MSU community to the best of our abilities.
We will demonstrate teamwork by working amongst ourselves and those we serve to meet our common goals.
Image Alternative Text: Archaeology students Lauren Bailey, Kara Larson, and Billy Wilemon conducting research on artifacts in Robert C. Dunnell Archaeometry Laboratory.
Our Story
The Office of Research Compliance and Security is a unit of the Office of the Vice President for Research and Economic Development. ORC&S provides support and training in the regulatory requirements for the conduct of scientific research for University faculty members, researchers, students. To that end, ORC&S oversees programs in human research protections, animal care and use, financial conflict of interest, responsible conduct of research, and biological safety.
The regulatory oversight committees include the Institutional Review Board for the Protection of Human Subjects in Research (IRB), the Institutional Animal Care and Use Committee (IACUC), the Conflict of Interest Review Committee (CIRC), and the Institutional Biosafety Committee (IBC). Each area has a compliance officer/coordinator that assists researchers in meeting compliance requirements, facilitating committee reviews and monitoring compliance.